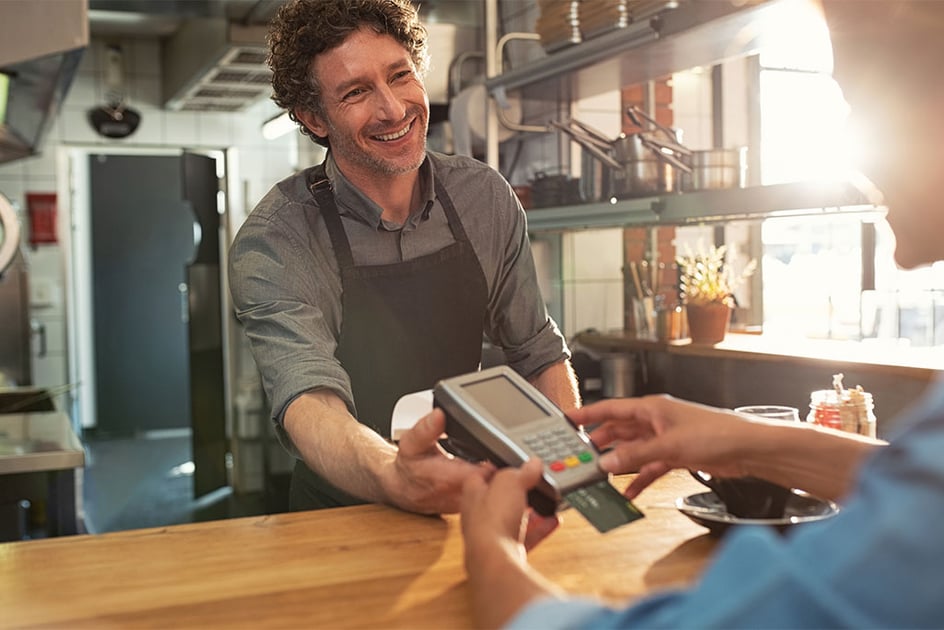 When it comes to the long-term challenges of the labor supply, it's hard to find a bright spot for franchisees. On the other hand, the frustratingly tight labor market is also a sign of a healthy economy, which suggests more people will be willing to spend more money to eat out. That's a good thing for your business. But that raises the question of how will you serve those people if you can't hire enough people for your service counters and kitchens?
More restaurants and fewer workers
A generation ago, franchisors could count on a surplus of teenagers seeking work. In 2000, the percentage of teens in the workforce was 52%, but that number has dropped significantly, and the U.S. Bureau of Labor projects that percentage will drop to 24.6% in 2024. At the end of Q3 2021, teenagers made up just 24% of the limited-service restaurant workforce.
Today, high school students are more focused on the classroom and extracurricular activities than picking up minimum-wage work for spending money, and parents are less likely to urge them to work. Currently, the growth rate of the nation's population is at its lowest level since 1937, which means fewer available workers even as the number of restaurants continues to increase. From 2007-2020, Statista reported a 32% increase in the number of quick-serve restaurants.
A healthy economy with abundant higher-paying opportunities
With a healthy economy and more open jobs than available workers, people are more willing to quit jobs to land a heftier paycheck down the street. The Bureau of Labor Statistics reported that 68.9 million Americans walked away from jobs in 2021, with the highest percentage walking away from accommodation and food services jobs. People who switch jobs averaged a 14.8% wage increase, while those who stay at their current position only saw an average 5.8% wage increase.
COVID situation
The strain of the Covid pandemic stretched the food and hospitality industry to the breaking point. During the pandemic, the food industry was forced to close most indoor dining and shift toward delivery and pickup. Shutdown restrictions have been lifted in many areas, but the labor supply has not followed the increased demand for workers in the industry.
Covid-relief checks from the federal government during the pandemic supplemented lost income for many in the QSR industry but also shifted workers' attitudes toward what is a livable income. The crisis challenged the conventions of how workers are treated and paid in the food industry. This leaves franchise owners looking for new ways to entice hires and retain workers.
Enhance Employee Experience
Franchisees can offer non-monetary benefits to their employees to encourage them to stay. An example is Chick-fil-A®, whose growth and employee engagement have frequently been in the news. Because franchisees are only open six days a week, employees have greater opportunity for more work-life balance.
While a six-day workweek may not be feasible for your franchise, making work culture a priority is vital. Put the entire team's satisfaction first, even if that means letting toxic employees go. Provide milestones for all employees to reach regardless of position and genuinely celebrate achievements. Employees who feel valued tend to be more loyal, especially if they feel their employer prioritizes their needs.
Offer Full-Time Positions
A New York City Chipotle® employee, Brenda Garcia, has repeatedly asked management for full-time hours with no success. She said, "They're not giving me a stable job." This isn't uncommon and as a result, corporate profits in the United States have soared as companies shifted to part-time hours to reduce employee benefit costs.
However, that cost benefit diminishes in comparison to the cost and stress of repeatedly hiring and training high numbers of part-time employees who may only work for one month. Research shows it costs franchise owners about $5,800 to replace a staff member.
Additionally, the power dynamic is shifting. The move toward unions and a recent settlement with Kroger® demonstrates the value employees place on full-time hours. Franchise owners should weigh the value of dedicated, satisfied employees who want to work full-time against the costs of offering full-time hours.
Greater efficiencies and more technology
Necessity is the mother of invention. Therefore, some franchisees are combating the labor shortages with more technology and greater automation. For example, Panera Bread® has a self-service kiosk for customers to place their orders and they aren't too far off the target of what consumers want.
Statistics from 2019 reported 65% of quick-service restaurant customers would prefer to order via a self-service kiosk. Consider ways to streamline kitchen processes and automate tasks that will take the place of unavailable workers.
Conclusion
Franchise owners who develop creative approaches to hiring, compensating, and retaining employees are those who will be the most likely to prosper and sleep well at night. The labor dilemma is not likely to improve anytime soon, but the transformation brought about by the crisis can create lasting, positive changes.
---
First Franchise Capital does not make any representation as to the accuracy of materials presented in any webinar, whitepaper, vlog or blog, nor legal or financial information contained therein. Third party advertisements, links or presentations are not endorsements or recommendations by First Franchise Capital. Any materials presented are for informational purposes only. They are not offered as and do not constitute an offer for a loan, professional or legal advice or legal opinion by First Franchise Capital and should not be used as a substitute for obtaining professional or legal advice. The use of any materials, including sending an email, voice mail or any other communication to First Franchise Capital, does not create a relationship of any kind between you and First Franchise Capital.