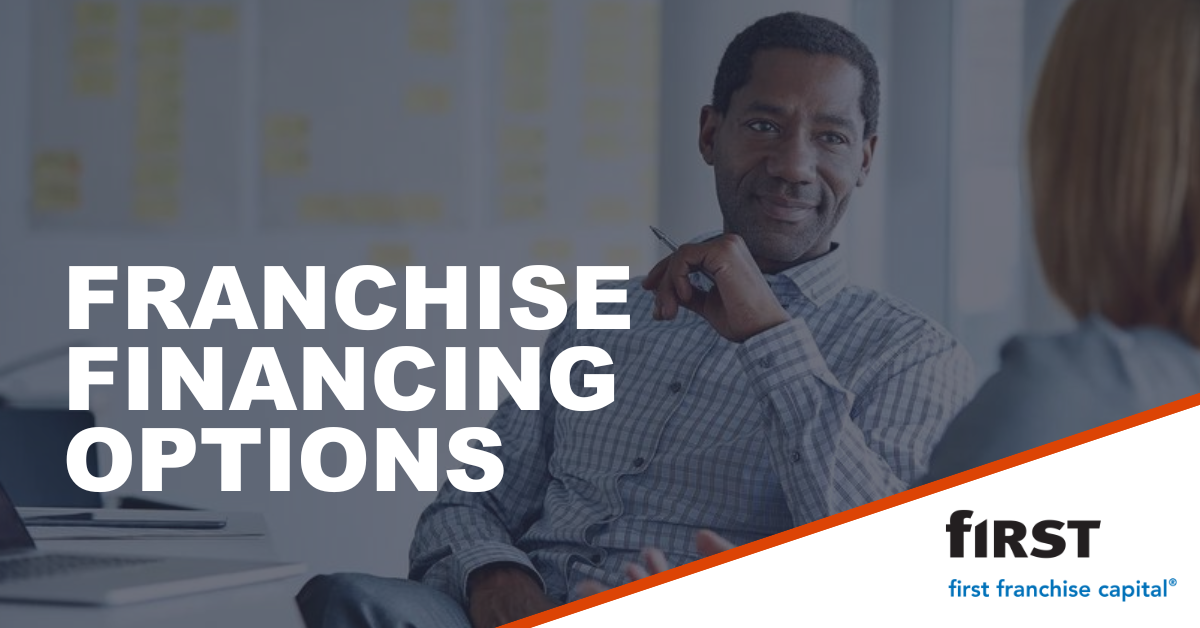 Your kitchen equipment needs upgraded or you want to purchase real estate to build a new franchise. Unless you have excess cash, you'll probably need outside capital to upgrade or purchase real estate. When you're looking for financing to fund your growth, there are a lot of options available. Which solution is right for you and your franchise?
---
Franchise Financing Options:
---
Equity financing involves an individual or organization providing funding in exchange for partial ownership and/or control of your business. The individual or organization that provides equity financing is not solely a creditor. Instead, they become your business partner to varying degrees. They are interested in their return on investment and may play a major role in deciding what it takes to ensure they receive the return they expect. The more capital you need, the larger the share of your business they'll expect to receive. In most cases, equity investors will want to play an active role in making decisions about the business.
Family and Friends.
Many franchisees start out with an investment from family or friends who believe in the business plan. Friends and family are mainly investing in the character of the person starting the business and how much faith they have in the individual making good on their investments. It is possible that you have family or friends who have been successful business owners or strategists. In these cases, you may choose to have these investors also act as advisors. Mixing relationships and business can be messy, so be sure you have clearly defined documentation of the investments, the expected returns, and additional options to make future investments or divest their investment.
Private Equity.
Private equity is vigorous in the U.S., and many franchises are benefiting from PE investments. However, private equity entities are looking for specific types of businesses with particular growth opportunities. So, how can a franchisee make their company attractive to private equity? Most equity firms are looking for franchises that are run effectively and profitably with a strong growth mindset. Their investment often begins with an end in mind that typically includes aggressive growth and a healthy return on the investment.
Minority Investors.
As an alternative to the typical majority investment made by private equity, minority investors are on the rise as a capital option. What should you consider when looking at minority investments? Rick Dennen, CEO of First Franchise Capital, says, "Even a minority investor can be a tremendous headache if they are not aligned with the executive team's strategy, culture, and goals." Carefully consider the balance of investment amount and control level when a negotiating a deal with a minority investor.
---
---
Debt
Debt financing involves a loan in which you borrow an amount and agree to pay it back over a specified time period at an established rate of interest. Through interest, you are basically paying the lender for the right to temporarily use their money. While you will be expected to use business assets to secure the loan as collateral, you continue to own those assets and will only lose that ownership if you fail to pay the loan as prescribed. While most franchise owners are reluctant to go into debt, funding your business growth this way means that you don't have to worry about giving up part of your ownership or control. Once you've repaid what you borrowed (and the interest on the loan), you're in the clear. There are three common avenues for franchisees to seek debt financing.
SBA loans.
These loans are provided by banks, credit unions, and other financial institutions with backing from the Small Business Administration (SBA). The SBA determines the interest rates, lending limits, and other key terms. A disadvantage of these loans is that both business and personal assets may have to be pledged as collateral, a personal guaranty of a spouse may be required, and non-real estate collateralized loans have loan amount limitations that may not meet your needs. Additionally, the SBA does not grant loans for every franchise concept. Before applying for an SBA loan, verify that your concept is eligible for a loan.
Traditional bank loans.
While local banks may aggressively market loan services, it may be difficult for franchisees to qualify for affordable financing. Additionally, local banks typically require the franchise network to be within the bank's footprint. For franchisees with locations in a large geographic area, the local bank may not have a large enough coverage area to service the franchisee. Because of this, franchisees often turn to national banks for service.
Specialty lenders.
An alternative to traditional banks is specialty lenders. There are niche lenders who specialize in lending to franchisees like yours. They understand the differences between a quick serve restaurant franchise and a service-focused franchise and how those differences factor into suitability for a loan. Furthermore, within the restaurant industry, there key differences between concepts which may not be apparent to traditional lenders. Additionally, unlike traditional banks, specialty lenders have the flexibility to customize lending packages based on the franchisee's specific needs, all without requiring personal assets as collateral to support the loan.
As a specialty lender, First Franchise Capital® has the expertise and capital to help franchisees grow their business. Contact us today. We will talk with you about your current business, discuss your future needs and show you how First Franchise Capital can help you achieve your goals.
---
First Franchise Capital does not make any representation as to the accuracy of materials presented in any webinar, whitepaper, vlog or blog, nor legal or financial information contained therein. Third party advertisements, links or presentations are not endorsements or recommendations by First Franchise Capital. Any materials presented are for informational purposes only. They are not offered as and do not constitute an offer for a loan, professional or legal advice or legal opinion by First Franchise Capital and should not be used as a substitute for obtaining professional or legal advice. The use of any materials, including sending an email, voice mail or any other communication to First Franchise Capital, does not create a relationship of any kind between you and First Franchise Capital.